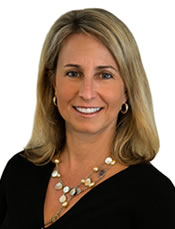 Diane Apa Hauser
Partner
(484) 436-2118
dhauser@paisnerlitvin.com
Download V-card
Ms. Hauser focuses her practice exclusively on labor and employment law, including collective bargaining negotiations, labor arbitrations, unfair labor practice proceedings, EEO agency proceedings, FMLA, Title VII, ADA and wage and hour issues.
Ms. Hauser has served as chief negotiator in multiple collective bargaining negotiations. She has represented clients in both the public and private sector in numerous labor arbitrations, and has participated in administrative proceedings before the National Labor Relations Board, the Department of Labor, the EEOC, and various state agencies. She has counseled companies on compliance issues, including sexual harassment investigations, discipline and terminations, wage and hour issues and non-compete matters. Ms. Hauser has drafted a variety of employment agreements and policy manuals, and has conducted training sessions for management and hourly employees. She has served as a trustee on a several multi-employer pension and health Taft-Hartley Funds.
Before joining Paisner Litvin, Ms. Hauser was Director of Labor Relations and Employment Counsel for Acme Markets, Inc., a corporation with a retail and distribution workforce of more than 15,000 employees. Ms. Hauser also served as General Counsel and Vice President of Human Resources for sn.com, a start-up technology company. She also was an attorney in the labor and employment groups of the Philadelphia law firms of Klett Rooney Lieber & Schorling and Pepper Hamilton.
Ms. Hauser is a magna cum laude graduate of Villanova School of Law, where she was an associate editor of the Villanova Law Review. She holds a bachelors degree from the University of Virginia. Ms. Hauser is a member of the Pennsylvania and New Jersey bars.