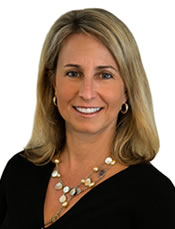 Diane Apa Hauser
Partner
(484) 436-2118
dhauser@paisnerlitvin.com
Download V-card
Ms. Hauser focuses her practice exclusively on labor and employment law. She regularly represents her clients in collective bargaining negotiations, labor arbitrations, proceedings before the NLRB, EEOC, and various state agencies, and employment litigation matters in state and federal court. She further provides strategic and collaborative counseling to management on labor and employment related issues on a daily basis. In addition to practicing full time with Paisner Litvin, Ms. Hauser is an Adjunct Professor with the Villanova University School of Law, where she teaches Labor Law.
Before joining Paisner Litvin, Ms. Hauser was Director of Labor Relations and Employment Counsel for Acme Markets, Inc., a corporation with a retail and distribution workforce of more than 15,000 employees. Ms. Hauser also served as General Counsel and Vice President of Human Resources for sn.com, a start-up technology company. Prior to those in-house roles, Ms. Hauser was an associate in the labor and employment law departments of the law firms Klett Rooney Lieber & Schorling and Pepper Hamilton.
Ms. Hauser is a magna cum laude graduate of Villanova School of Law, where she was an associate editor of the Villanova Law Review. She holds a bachelors degree from the University of Virginia. Ms. Hauser is a member of the Pennsylvania and New Jersey bars.